Want love, inspiration and a sprinkling of magic in your weekly inbox?  Join the Venus Rising community and receive a special surprise gift from my heart to yours.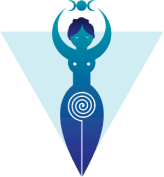 One of the oldest and most generous tricks that the universe plays on human beings is to bury strange jewels within us all, and then stand back to see if we can ever find them.
About this Trip
The place to be, to restore your balance and retrieve the deepest longings of your innermost heart!
31st December 2017 – 13th January 2018
13 Magical Nights of fun and adventure through India's sacred south!
Imagine for a moment discovering the magic of a culture that has lived for more than 10,000 years. Travelling through India, is unlike travelling through any other place. It is diverse, colourful and at times a noisy country, bustling with life and bursting at the seams.
Often energetic and always eventful, there is an indescribable beauty to Sacred India. You can You can feel it as your feet walk upon the reddened earth or smell it wafting in the air, as the scents of camphor and incense combine.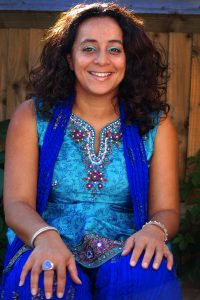 Priya Sophia - Your Guide!
Sacred India, Temple Heart has been over a decade in the making.
Born in Mumbai, India, I have spent most of my childhood, adolescence and young adulthood living in the UK. From 1999-2006 however, I lived and worked in the international community of Auroville, based in Tamil Nadu (South India). Since that time, I have long dreamt of returning with a small group, to share some of Sacred India's transformational magic.
I'm SO excited to share with you this pilot offering as together we explore our inner and outer temples. Will you accept my invitation to come and join me?
Is Sacred India Temple Heart for you?
Sacred India Temple Heart is for you if….
You are a conscious traveller looking for a more discerning and intimate travel experience.
You've always wanted to visit incredible India, but felt a little daunted by the intensity of a country literally bursting at the seams.
You've visited India many years ago (maybe even as a backpacker) and have longed to go back, but are looking for a more luxurious and supportive travel experience together with like-minded travellers on the path.
You are interested in inner and outer exploration.
You are looking for a fun, magical adventure that will change you from the inside out – changes you can take back home and integrate and embody in your one precious life.
You are a heart-centred individual and are excited at the prospect of deepening your connection to your innermost longings.
You are free this December 2017 for a trip of a lifetime!
Sacred India Temple Heart isn't for you if….
You are looking for a whistle-stop package tour through India's south.
You are not interested in a supportive community experience with other fellow travellers on life's road.
You are not interested in personal development or experiencing the beauty of your inner light.
You are not interested in exploring anything new or experiencing your infinite potential at this time.
You don't like conscious communications or to reveal your authentic self.
You don't like travelling!
Aimed with the conscious traveler in mind, Sacred India Temple Heart is a bespoke travel adventure, exploring inner and outer landscapes.
As we gently dive into our own inner temple, we will also visit a handful of India's ancient and transformative temple spaces, as together, we will weave our way through India's south.
Travelling from Chennai to the former French colony of Pondicherry; visiting the spiritual heart of the Auroville community at the Matrimandir; travelling to the UNESCO world heritage monument at Thanjavur; embarking on a spiritual odyssey at the Isha Yoga Centre in Coimbatore, before catching our breath in the sumptuous heritage glamour of the port of Kochi.
Finally travelling by houseboat in Alleppey, and resting a short while in the gorgeous lush green backwaters of Kumarakom, taking in the flora and fauna and enjoying local wildlife – Sacred India Temple Heart is a magical journey unlike any other.
Sacred India Temple Heart is part retreat and part holiday. Not just another package holiday, it is a carefully woven together bespoke travel experience, where you get to experience the beauty of your own inner inner light, through a gentle introduction to sacred meditations and practices.
Maybe you are a seasoned connoisseur of the transformational places inner work can take you, or an absolute beginner, interested to explore more of your own inner kingdom. With plenty of time for optional sightseeing, relaxing massage or simply time to rest and reflect alone if you so choose, Sacred India Temple Heart will leave you feeling replenished and refreshed before your return journey home.
Sacred India Temple Heart is a grounded and heartful, community experience to awaken more of your inner beauty into all aspects of your one, precious life.
As you deepen in your conscious connection to your divine essence, you will see this mirrored around you in the beauty and depth of sacred India herself.
Travelling through India can at times be a wild ride. Lovingly held in a group of like-minded travelers, you will be deeply supported through south India's beautiful landscape as you go on an inner and outer journey that quite simply will change you forever. Sacred India Temple Heart is a restorative holiday experience, within the safety of a small group.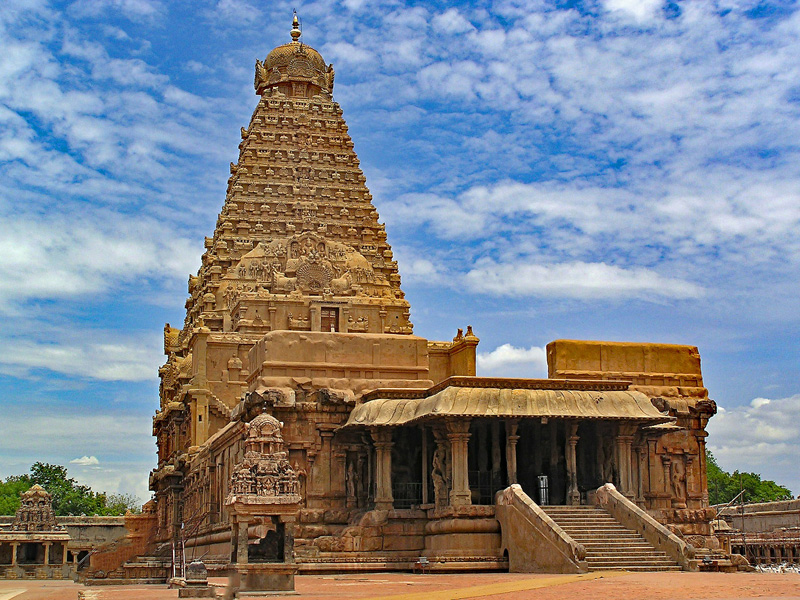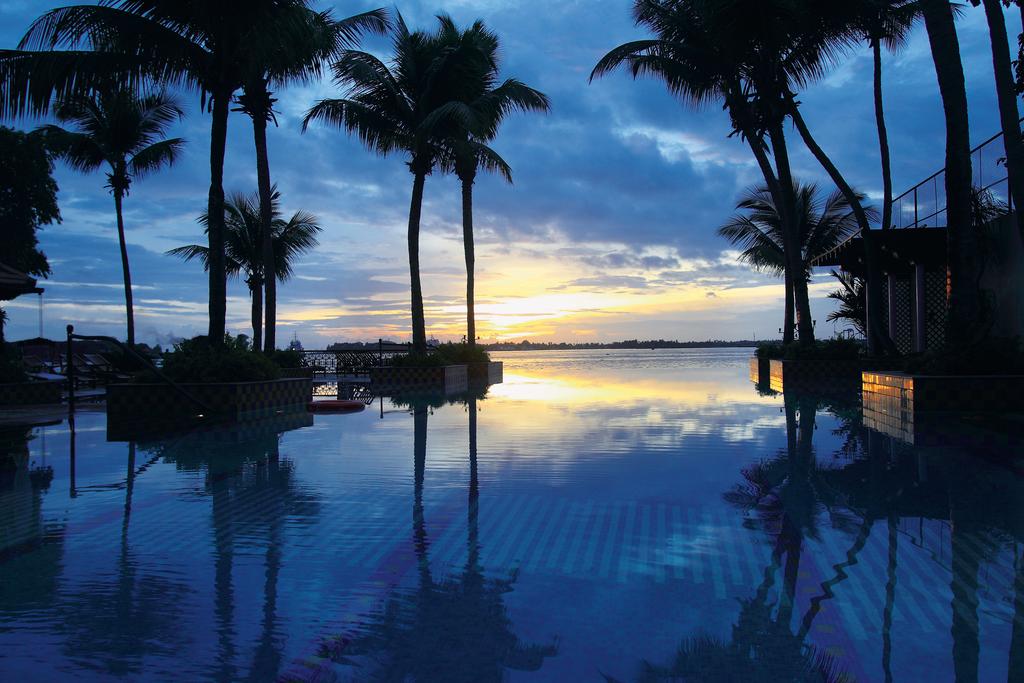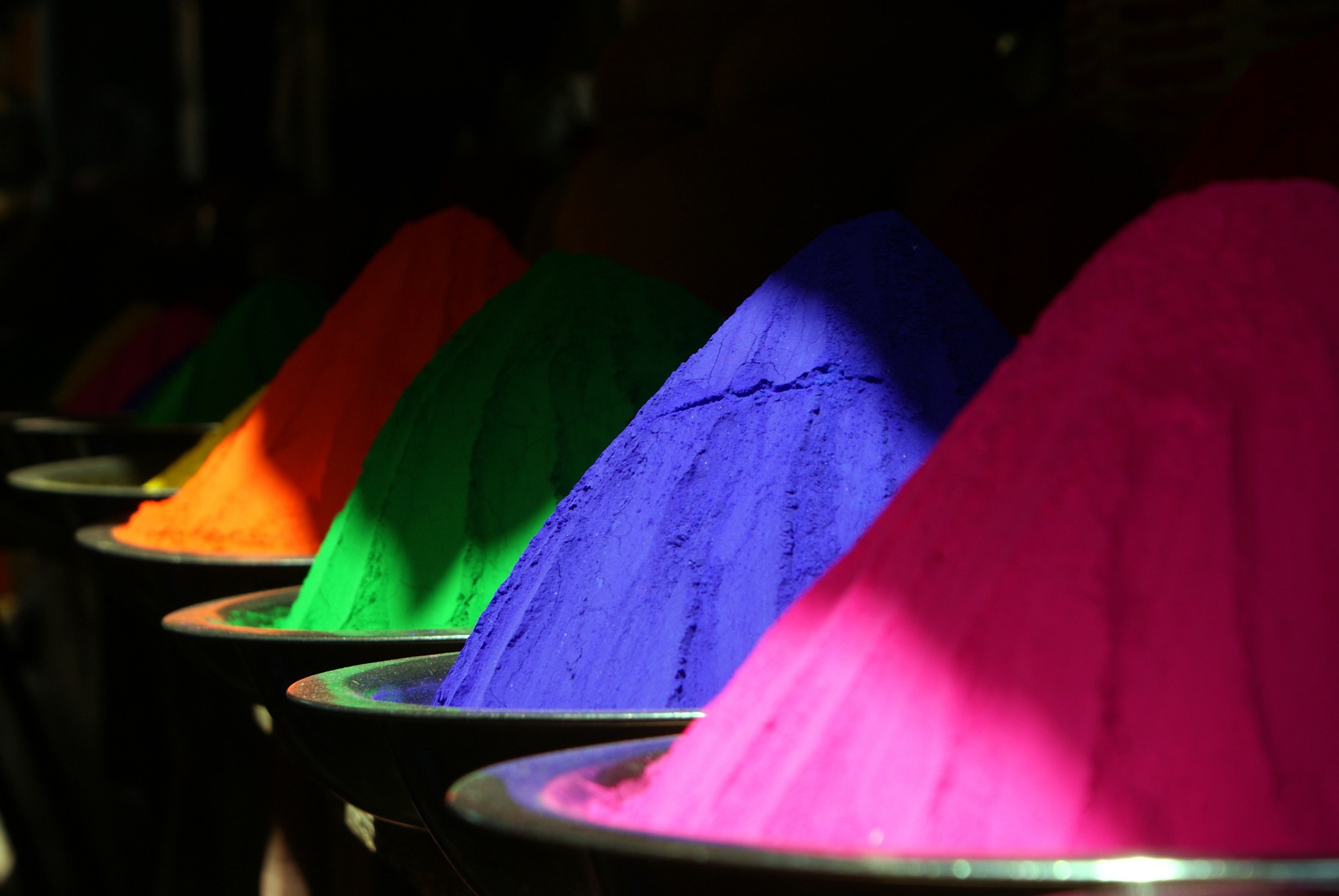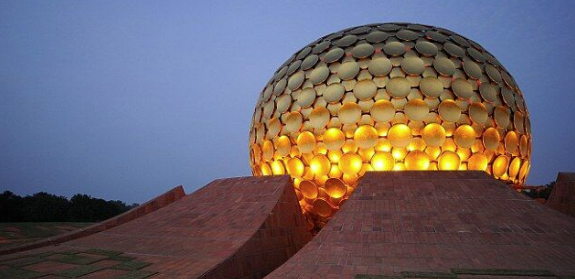 If you want to retrieve the sparkling jewels of your own authentic awakening whilst exploring India's sacred south, please do get in touch or join our mailing list to stay connected!
Summary Itinerary
Day 1 Arrive at Chennai***, overnight to Pondicherry – 2 nights, including special New Year gala dinner.
Day 2 Visit Pondicherry – Sri Aurobindo ashram, Auroville – Matrimandir
Day 3 Depart Pondicherry for Thanjavur – 1 night
Day 4 AM – Thanjavur UNESCO protected world heritage monument, PM -Travel day to Coimbatore
Day 5-8 Inner Engineering Course, Isha Yoga Centre – 5 nights
Day 9 Depart Coimbatore for Cochin – 2 nights
Day 10 Optional sightseeing in Cochin
Day 11 Depart Cochin for Alleppey – 24 hours houseboat
Day 12 Depart Alleppey for Kumarakom backwaters stay – 2 nights
Day 13 Optional tea plantation day trip
Day 14 Depart Kumarakom for Cochin International airport for an internal flight to Chennai***
*** Please note that international flights arrive and depart in the early hours. Therefore, please arrange your travel to Chennai to arrive early am on the 31st December (most probably departing your country of origin on Sat 30th Dec). Please organise your departure from early am on Sat 14th Jan. Should you prefer to arrive in Chennai and fly out of Cochin, please do let us know.
Please note until bookings are confirmed, we reserve the right to change certain pieces of the itinerary. Hotels also may differ from those in any pictures, subject to availability at the time of booking, but will be in the same gorgeous, mostly luxurious category!
Available Package:
From 2018/9 this package will be  £2,997 per person. ($3,897) However as this is a pilot offer, we are excited to offer you a special price for 2017/8.
All accommodation is simple, yet luxurious with some fabulous surprise trimmings to help you unwind on this bespoke travel adventure of a lifetime. All rooms are ensuite.
If you are travelling with a friend or partner and wish to share a room, please do let us know on your booking form – thank you!
Double occupancy New Year Special 2017/8.
Single room supplement is for Coimbatore only (5 nights)
If you require single occupancy for the whole trip, please do email us separately for pricing.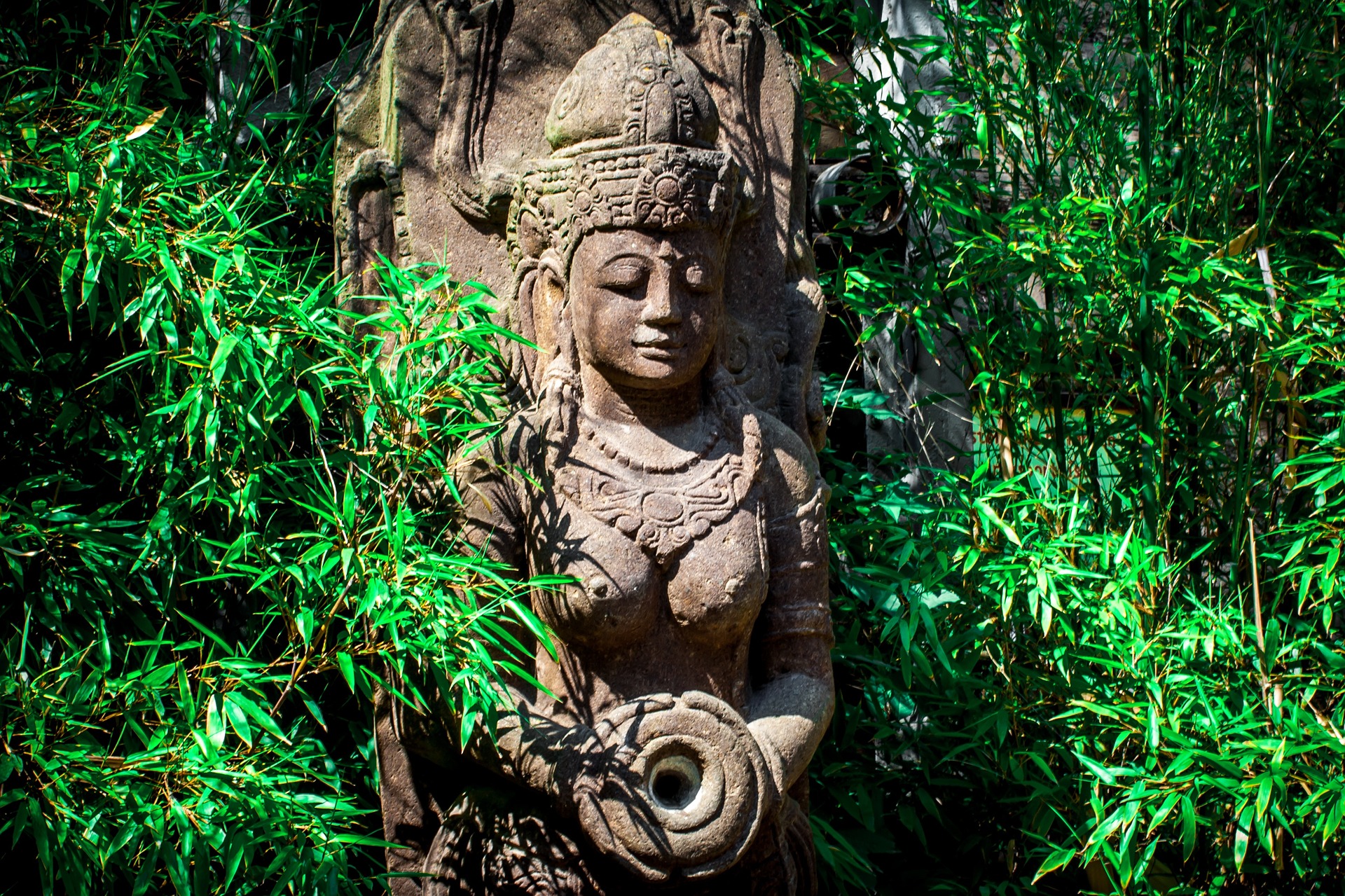 £2,197* per person
£200 single room supplement in Coimbatore only (5 nights)
All internal travel, in air-conditioned luxury mini-bus;
Local tour guides where appropriate;
Inner yoga practices, including open circles,
Guided meditations;
Inner Engineering Yoga retreat;
All breakfasts, most lunches and all dinners (excluding alcoholic beverages);
One internal flight from Cochin with 15kg checked baggage allowance, 7kg hand luggage. (We will purchase an additional 5kg extra checked baggage allowance with the airline if required – at our cost);
Bottled water.
Please note that the final details of all the hotels will be confirmed on full payment and booking confirmation of group.
International flights;
Indian visa;
Compulsory travel insurance;
Monies for personal shopping;
Still camera/video camera fees in a few temples (few pounds at most);
Tips outside of our hotel.
Simple Step-by-Step Process on How to Apply
Please note that this is a bespoke travel experience. It will be tailor-made to the individual needs of the group, and therefore participation in the Sacred India Temple Heart retreat is by application only. We want to ensure that this retreat is a perfect fit for you at this time and that you have the best possible experience for your investment. Group size will be subject to a minimum of 6 participants and maximum of 24 participants
Step 1:
Start here
Please read all the information on this page carefully.
Click on the APPLY NOW button below and read through "Things to Consider" and all the FAQ's, before completing the Application Form.
Complete the Application Form.
Step 2:
Submit Application Form & Deposit
Please complete the online application form and submit your 50% deposit either via PayPal or bank transfer. Once you've filled in the online form, you will be redirected to Paypal to submit your deposit. If you prefer to send the monies by bank transfer, please do email us for details.
IMPORTANT: Please note that submitting an application form and your deposit does not guarantee your booking. Please do not book your flights at this stage.
Please note that should you cancel your place before November 5th 2006, we will retain 50% of your deposit as an admin fee.
Step 3:
Receive Booking Confirmation – Time to book your flights
You will be notified by November 9th 2017 at the latest in writing (by email), whether or not your application has been accepted for Sacred India Temple Heart 2017-2018.
IMPORTANT: Only when you have received written confirmation from us that you have a place on this retreat, please do go ahead and book your flight and secure your Indian visa.
In the event of your application not being accepted or a cancellation on our part, you will receive a FULL refund of your deposit.
Step 4:
Your Adventure Awaits!
Full payment for this trip is required by December 3rd 2017.
If we have not heard from you at this time, you will lose your deposit and place on this retreat.
Please do also forward a copy of your flight details to us, so that we can organise the necessary airport transfers.
Please email us a copy of your Indian visa for our records.
That's it. You're all done!
Please note that the terms and conditions of our cancellation policy are binding and by submitting your application form online, you agree to the terms and conditions of the registration process as follows:
Your application is not considered complete until your deposit and application form have both been completed.
Please do not book your flights until you have received a confirmation email from us confirming your place.
If you do not get a place on this year's retreat, we will of course refund your deposit in full. Otherwise the deposit is fully binding and subject to the terms and conditions below:
All cancellations must be done in writing. If you cancel your place in writing by 5th November, we will retain 50% of your deposit as an admin fee.
Any cancellations between 5th November and 3rd December 2017 are subject to a 75% cancellation charge, as the monies will have already been used to secure both hotel rooms and retreat costs.
 Any remaining payments need to be received by December 3rd 2017 at the latest, otherwise you will lose your place and your full deposit, which will be subject to an administration charge for the same amount.
In case of cancellation between December 3rd and the retreat start date of 31st December, we will retain 100% of all monies as an administration fee.