Women's Temple/Soul Circle Cafe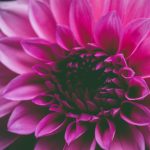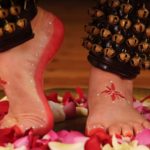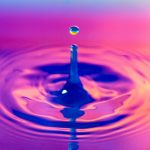 Thank you so much for Thursday, you certainly made it into a temple, it was beautiful. The woman's temple for me is about discarding my cloak and stepping into my softer more feminine power, so your temple is absolutely perfect for me, which I knew of course!

Thank you for making such a beautiful night for everyone. I think it is probably the first time I have been to such an event where it really felt like care! I could feel you put yourself into it and the intention you had to nourish us. Something flowing through you. And that was very special.

Thank you for embracing me in your woman's temple. I am in a still place and reflective place – sitting with the experience. Lovely Priya – an amazing achievement – you have a generous soul.

Thank you so much darling Priya. You created a wonderful space that in it I felt calm, at peace, light and complete. I am so glad that I attended. Thank you once again and many blessings to you my beautiful angel. Lots of love

You were a totally unexpected treat for me. The women's temple space you created was utterly beautiful. As soon as I walked in, I felt the love, care, and effort you had put into it all. You were made for this. If I lived closer, I would come every week.... keep going, it really is an exquisite offering.

As a very multi-faceted woman, with a career and children, I found that being able to dive into this very beautiful and holy womanly space, was like diving into my own sanctuary. Out of that, helping me to breathe my own sanity and newborn love for myself. I would recommend any woman to take the time to rest in their woman's temple.

Thank you for a beautiful evening, I really appreciated the authentic sharing and lot of what was said is still resonating with me now.

Priya's soul circle cafe on loss and death was a beautiful, relaxed, held space to express and share without comment or judgment. Sometimes just saying things out loud helps you come to terms with it and hearing how other people cope offers hope and inspiration.

Priya provides a safe space and considerable experience with a warm and generous style to enable deep sharing and personal reflection.

It was a total privilege to be there last night and felt so in alignment with where I am right now. Thank YOU for creating such a precious, sacred space. I will definitely come along in the future - maybe even to the next one. I expected just women - so it was a really lovely surprise to be able to share with men who are in touch with their feminine side.

Just wanted to say thank you so much for this evening.  It was an amazing soul cafe, you always hold such an amazing space and your energies and your home are always divine.
Massage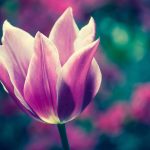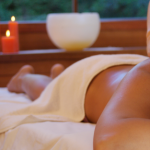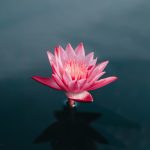 Our time together was incredible.  Your hands are healing and the space was perfect.  I see you doing so much with your work.  There was so much dark purple during our session.  I've never had that experience during touch therapy.  According to what I'm reading this morning it's about spiritual balancing.  It's the color of healing and cleansing...  I love you Priya.  You're quite special and I wish you enormous happiness and success.  You have healing hands and you're also a good communicator and those two combined are wonderful.

I like massage. I get a lot of massage, at least one a week for more than twelve years. But my experience with Priya was the best I have ever had. The experience was relaxing and therapeutic. More significantly, it was a deeply spiritual experience, so afterward I not only felt restored physically, but also spiritually and mentally. I recommend her without reservation.

Just had the most delicious, nurturing, integrating, loving, blissful Lomi Lomi massage with Priya Mahtani.  Far more than just a bodywork session. Priya is grounded, deeply intuitive, full of light and holds the entire space from beginning to end with such generous, loving care.  My energy is flowing, my cells are vibrating happily.  All I can possibly do now is snuggle up in my pajamas and allow the deep healing that has taken place to continue to work its magic. Thank you Priya.

Priya is a divinely sensual goddess who channels cosmic consciousness in the most effortless way and yet has her feet firmly on the ground. She is truly a joy. Priya teaches workshops on love and spirituality and also offers the most divine Lomi Lomi massage.  If you have never experienced Lomi Lomi love space, you haven't lived.

The massage with Priya was the most amazing massage that I have ever experienced.  No other massage has even come close to this most tranquil and deeply overwhelming sense of just being.  In my hectic life with family and work I have finally found the "me time" I crave.  I will never go anywhere else.

The massage was gorgeous and the space you created was wonderful and I look forward to coming back in October.  It was the best massage I have ever had for those reasons and also the pressure and effects of it were perfect for me.  I felt very relaxed for the rest of the day and enjoyed my birthday.  I had a really good massage and it's a great to have a found a way to nurture myself.

Priya came highly recommended so I was greatly looking forward to meeting her.  The Lomi Lomi massage was an amazing experience, which paradoxically left me not only energised, but also completely calm and relaxed.  I felt the benefits for many days afterwards.  Priya effortlessly promotes a welcoming, relaxing and safe environment which also adds to the overall enjoyment of the whole experience, and I cannot wait for my next appointment!

As a busy mom, I seldom find the "me" time to indulge in a massage.  There are always other things that need to be done and money to be saved but something in Priya's advertisement struck me and I knew I had to experience this.  I came to the massage with an open mind and little expectations.  How could I have imagined how transportive this would be?  Through Priya's generosity of energy and massage talents, I was beautifully carried away swaddled safely in a cocoon of love.  I was invited into another space that purified my body, soul and spirit.  I left feeling like I was completely realigned, joyful and at peace. I've never experienced massage like this before and look forward to many more.  Thank you Priya, you are such a blessing.

Wonderful blessed experience with Priya in such a sacred welcoming warm space.  Not so much a massage, as a life-affirming enabling encouragement of acceptance of all that I am, leading to my rebirth as a human yet divine butterfly,     emerging from the chrysalis of my old life into the new, brought about by loving and heartfelt touch, evocative music and inspiring words.
Coaching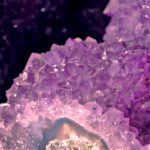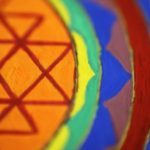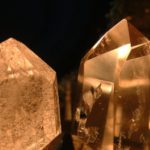 Priya is great for coaches and small businesses because she is absolutely heart-centred and is very much a people person. At the same time, she provides a very grounded approach.

Priya helped me see that having a clear vision is vital for how you communicate about your business, especially online.  She is pleasant to work with, authentically engaging and I felt she understood not just my business but also my purpose in the world.  She has really helped me to communicate this vision.

Priya has a real talent for "holding the space" and delivering projects and meetings on time. That's a real skill. She is professional and poised, and has a gift for empowering others. I'm very impressed by Priya's creativity and work ethic, and recommend her wholeheartedly.

Before our session, I had felt lost in a big city without a map. Priya gave me the map and shared effective strategies for staying on track and navigating my way. Now I feel confident to continue to build my business and communicate about it. I also have clarity on the core values of my business and some more ideas about where I would like to be in a few years time. Working with Priya was inspiring and I really loved her ability to deeply tune in with me as her client.

Priya has worked with us at Greenwich Steiner School for the last 5 years. She has been a Godsend, supporting us by keeping our Facebook page updated and refreshed year round. She has supported and advised us regarding advertising and marketing. Priya is innovative, extremely approachable and has a real passion for Steiner Education. She is a joy to work with.

Headteacher