We cannot direct the wind, but we can adjust the sails.

Action is the foundation key to all success.

Yesterday I was clever, I wanted to change the world. Today I am wise, so I am changing myself.

Go confidently in the direction of your dreams - live the life you have imagined.

Priya has worked with us at Greenwich Steiner School for the last 5 years. She has been a Godsend, supporting us by keeping our Facebook page updated and refreshed year round. She has supported and advised us regarding advertising and marketing. Priya is innovative, extremely approachable and has a real passion for Steiner Education. She is a joy to work with.

Headteacher

"Priya has excellent communication skills and an extraordinary, genuinely unique talent for writing about human emotions as experienced in all their complexity, beauty & sometimes pain. This quality is probably unteachable, but it's remarkable in helping other people understand their own feelings and experience them more fully, calmly and truthfully."

"Priya is good at seeing the bigger picture and recognising the smaller steps required to achieve goals. She identifies values and beliefs and represents them in written communications and in branding. She is able to intuitively identify foundational themes in people and holds genuine space for creative thinking."
Embody Love
Welcome to the un-workshop!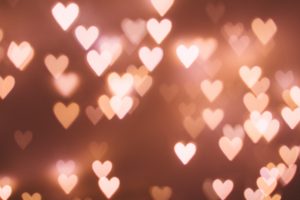 EMBODY LOVE is a 1-day retreat for you to awaken your heart's deepest longings to know itself as love. You get to FEEL the pleasure and passion of being alive in a human body. Space to reconnect to your essence. Ignite the fiery luminosity of your soul's light and activate JOY.
It is a safe and confidential space to be seen exactly in your true essence.
What's an un-workshop I hear you say? Well, we have 3 core principles:-
1. You are whole, complete & perfect exactly as you are right now.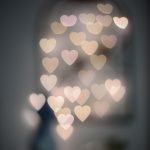 You are not broken. You don't need fixing. Actually, there's nothing to teach. Everything you will ever need to know about how to live your most incredible, amazing, best life, really is already within you. EMBODY LOVE is really an experiential letting go of all the things that you think you know and have been taught. It is space to access the knowing that goes beyond what you've been told. It is literally embodied in your cellular whole. Your wisdom lies with you.
2. Embody Love & BE YOURSELF!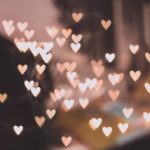 Love is what remains when you've really let go of all the conditioning and patterns and habits and behaviours that make up who you think you are. It's easier to access than your mind would have you believe. Experience the deep surrender and letting go when you let your essence be your guide. Embody the love you truly are. Be YOU. Because you are wonderful.
3. Follow your heart and the rest will follow.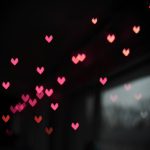 Once you've let go of who you think you are supposed to be and simply FEEL who you truly are, FOLLOW that. As you get to experience yourself as a living EMBODIMENT of LOVE, let LOVE be your guide. It's really that simple.
We are currently offering 3 different levels to experience EMBODY 1. Once you've completed LEVEL 1 – you can access LEVEL 2 and LEVEL 3
Embody Love 1: NURTURE (For men & women)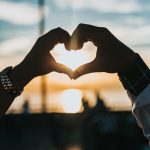 Expand your range of receiving LOVE whilst being in a beautiful body. No nudity or sexual content. Learn to ask for more of what you long for. Learn go receive. Dissolve any barriers you have to let even more LOVE in. For men and women.
Embody Love 2: INTIMACY (For women only)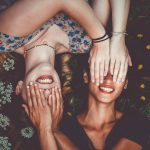 EMBODY LOVE 2: INTIMACY. Feel the pleasure of being in a woman's body. Access your sacred feminine essence. Experience your body as a portal to love, power and wisdom. A birthing place for the divine, feminine radiance you truly are. Activate and awaken your deep, feeling, feminine heart. Feel acknowledged and appreciated for the beauty you truly are. For women only.
Embody Love 3: PLEASURE (For men & women)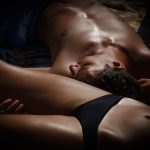 EMBODY LOVE 3: PLEASURE. Deep your intimacy. Open your energetic and emotional range to possibilities of unbridled pleasure and passion in your most intimate relationships. Experience the ecstasy and bliss that comes from igniting your sensual and sexual longings into being. For singles and couples of all orientations.
With all my love,

Priya Sophia xoxox
Thank you for a beautiful evening, I really appreciated the authentic sharing and lot of what was said is still resonating with me now.

Priya's soul circle cafe on loss and death was a beautiful, relaxed, held space to express and share without comment or judgment. Sometimes just saying things out loud helps you come to terms with it and hearing how other people cope offers hope and inspiration.

Priya provides a safe space and considerable experience with a warm and generous style to enable deep sharing and personal reflection.

It was a total privilege to be there last night and felt so in alignment with where I am right now. Thank YOU for creating such a precious, sacred space. I will definitely come along in the future - maybe even to the next one. I expected just women - so it was a really lovely surprise to be able to share with men who are in touch with their feminine side.

Just wanted to say thank you so much for this evening.  It was an amazing soul cafe, you always hold such an amazing space and your energies and your home are always divine.

"I attended the Soul Circle Death Cafe on Thursday and what a powerful evening it was. I wasn't sure what to expect and felt held, seen felt and accepted exactly where I was and left feeling uplifted. Thank you Priya for your amazing wisdom and insight, what a pleasure and privilege it was to connect with you.......until next time."
Logistics
Embody Love Calendar, 2019:
Sunday 28th April 2019: Embody Love 1: Nurture
More dates coming soon.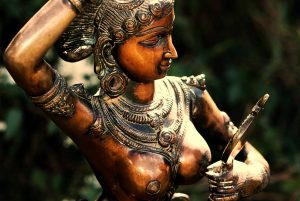 FAQ's
What's the structure?
The magic of and Embody Love gathering is in the inherent wisdom of the structure itself. Working within a certain structure, we will hold the time boundaries, so that you don't have to worry about them. From the moment you enter the sacred space, consider yourselves deeply taken care of.
The basic structure of an Embody Love gathering is to sit in circle together. Embody Love is essentially a group empowerment experience. Within this outer structure, there will be space for partner work, small group connections and deepening again in the larger circle. An Embody Love gathering is unique, because the configuaration of people in the room will almost certainly always be different. Even if rarely the exact same people are in the room, they will not be in the exact same moment in their lives as on a previous occasion. The beauty of an Embody Love gathering is that you cannot know in advance what hidden gifts you will receive from the gathering.
There is great soul medicine to receive by being part of a conscious circle gathering.
How long will it last?
A typical day starts promptly at 9.45am (we ask that you arrive by 9.30am and complete any registration process, settling in) so that we can start on time. There will be space for authentic heart sharing as you will experience conscious connections with others, and be seen, felt and heard wherever you are in your own journey. There will also be a short guided meditation and so much more. We will finish promptly at 5.30pm. However, if you want to join us for a tea, snack or some light food, we will be going somewhere after our gathering to just be social!
How much does it cost?
An Embody Love gathering costs £111 (Earlybird £97 if paid in full 2 weeks before the start of each retreat date).
SUPER SPECIAL EARLYBIRD for April event £77 – please email for info.
10% financial contributions will be given to Tree Sisters to fund the restoration of our tropical forests.
Why being not doing?
Embody Love is first and foremost a sacred space. Consider it if you will, a modern day temple – where you may go within and connect with the joy and pleasure of simply being. Perhaps this is something completely familiar to you and you are really comfortable in "being" mode. Or perhaps it is something you long for, but don't quite know how to achieve. Wherever you find yourself on the spectrum, the experience of BEING TOGETHER is unique. Feeling each other (metaphorically speaking), we shall weave something magical with the threads of what has drawn us together in the first place. Make sense?
Is it coaching?
Traditional coaching often offers you solutions and practical things to do. Personally, I have benefitted from coaching a great deal over the years and offer SoulSpeak transformational coaching sessions myself. However, this is not that sort of gathering. The intention of our gathering is simply to be together in the energies of love. To allow the love that we truly are to radiate through us and within us and to create a container for the beauty of the love that we truly are. One of our agreements (that we will make at the beginning) is not to fix or offer advice for others. We work on the basis that you are not broken, you don't need fixing. You are whole and complete and absolutely loved and loveable – exactly as you are right now. (See principle 1 above!)
Is it therapy?
Embody Love gatherings are offered as 1-off day retreats. However, it is not a place to offload. This is not meant to offend, but to be very boundaried and clear about what it is not. If you've had a bad day and just want to vent and unburden yourself from all the things that happened to you – the conversations where he said and she said and no sense could be made in between, this is not the place for that. We say this with no judgment around a good rant as that too has its place. There are many other wonderful ways and places in which you can unburden your load. An Embody Love gathering might be therapeutic, but it is NOT therapy. What it is, however is safe and confidential space for you to show up absolutely authentically as YOU. What is alive and moving for you in this present moment? This is a secret key to awakening your radiant heart and igniting the fiery luminosity of your precious soul.
Investment: An Embody Love gathering is £111 (Earlybird £97 if booked by 21st April)
SUPER EARLYBIRD for APRIL event £77 (if booked by 7th April)
Time: 10.00-18.00
Location: Kings Langley (please email for address)
What to bring: Your curiosity and an open heart.
Includes simple vegetarian lunch
Comfortable and warm clothing, a journal and something to write with. A water bottle.
One of the most calming and powerful actions you can do to intervene in a stormy world is to stand up and show your soul.

Nothing can dim the light that shines from within.

Never doubt that a small group of thoughtful, committed people can change the world. Indeed, it is the only thing that ever has.

Thank you so much for Thursday, you certainly made it into a temple, it was beautiful. The woman's temple for me is about discarding my cloak and stepping into my softer more feminine power, so your temple is absolutely perfect for me, which I knew of course!

Thank you for making such a beautiful night for everyone. I think it is probably the first time I have been to such an event where it really felt like care! I could feel you put yourself into it and the intention you had to nourish us. Something flowing through you. And that was very special.

Thank you for embracing me in your woman's temple. I am in a still place and reflective place – sitting with the experience. Lovely Priya – an amazing achievement – you have a generous soul.

Thank you so much darling Priya. You created a wonderful space that in it I felt calm, at peace, light and complete. I am so glad that I attended. Thank you once again and many blessings to you my beautiful angel. Lots of love

You were a totally unexpected treat for me. The women's temple space you created was utterly beautiful. As soon as I walked in, I felt the love, care, and effort you had put into it all. You were made for this. If I lived closer, I would come every week.... keep going, it really is an exquisite offering.

A woman in touch with her sacred feminine heart, cannot help but share her innate gifts with the world, as all of life becomes a virtuous circle of giving and receiving yet more blessings and love.

Someday, after mastering the winds, the waves, the tides and gravity, we shall harness for God the energies of love, and then, for a second time in the history of the world, man will have discovered fire.