Love's Fragrant Bloom – Turning 45 & Love in Action
Someday, after mastering the winds, the waves, the tides and gravity, we shall harness for God the energies of love, and then, for a second time in the history of the world, man will have discovered fire.
Birthday Me!
Woohoo! Although a little later than I had anticipated – I wanted to welcome you to the month of May – my birthday month (so naturally my favourite month of the year). But unlike previous years when I've honestly celebrated all month long, this was my first birthday since my father died – and an altogether quieter, more sober affair.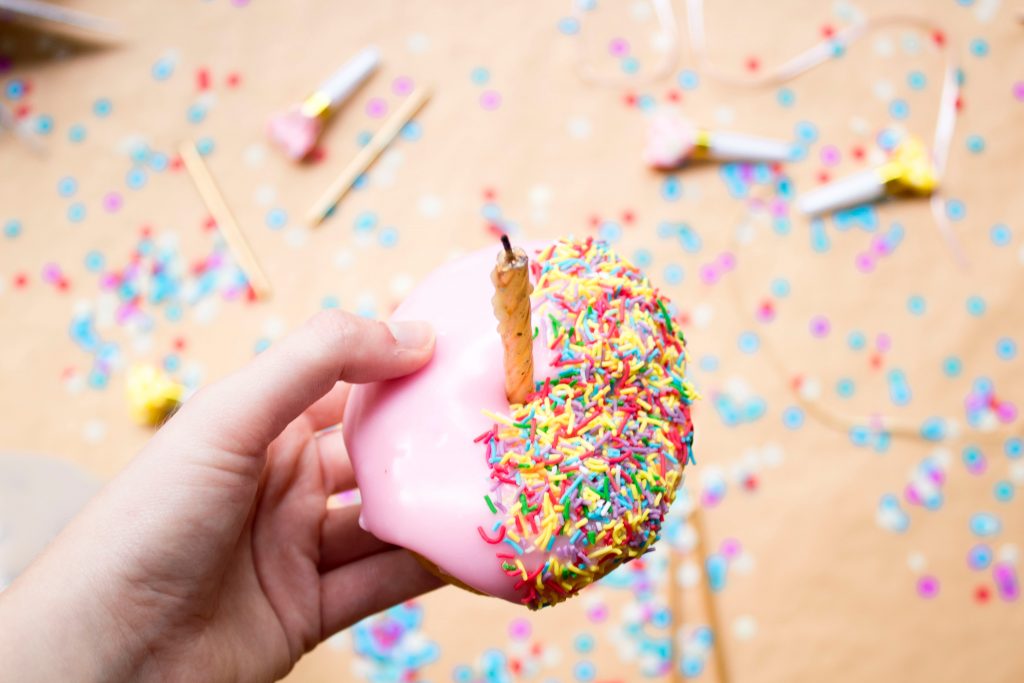 The week before my 45th birthday, I spent a lot of my time sobbing, generally in a miserable mood, with low energy and feeling sad about the fact that he wouldn't say (as he always did), "Young Priya, Happy Birthday," grinning at me all the while, from ear-to-ear.
I have had over four decades of hearing my father speak these words. Over forty years of feeling his love for me. Over and over again I kept on repeating these words in my mind like a broken record – each syllable as if to brush past a stinging nettle in a sunny field. Repeating the pain of this loss, the deep, feeling grief of never hearing these words again from my most beloved Dad, ever again.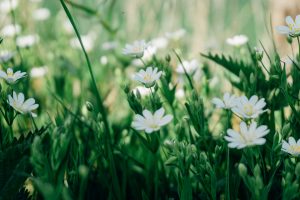 And then it dawned on me.
It was my father speaking these words in my head, over and over again; it was my father wishing me a happy birthday. It was my father –  grinning at me from ear-to-ear and by the time I got to my actual birthday – with no real plans in place, I could feel his soft, still and quiet presence everywhere. My father who had never left me at all. My father who was showering me with his blessings and love, as he had always done.
On my actual birthday, a feeling of indescribable happiness washed over me – one I haven't honestly experienced since last December when my father's health started to first rapidly decline.
Then, there it was.
A living experience of my father. Quite literally.
Living in me, waiting for me to get out the way with my all-consuming feelings of anger and denial and hurt over his death – just waiting for me to feel all those feeling and really, truly let him in.
Maybe this was the true message from his blessings. Can I really let love in?
Love hurts. Sometimes it burns and stings. But what is released, is a transformative essence that transmutes the old into the new. Love is after all, a sacred alchemy.
Celebrating Love at the Royal Wedding
Just today, almost 2 billion people around the globe were absolutely mesmerised by the royal wedding of Prince Harry and Megan Markle, now the Duke and Duchess of Sussex. Reverend Michael Bruce Curry (the first African American to be elected as the 27th Bishop of the Episcopal Church) read from the Song of Solomon and reminded us of the "power of love," in an impassioned address.
We must discover the power of love, the power, the redemptive power of love…  And when we discover that we will be able to make of this old world a new world… Love is the only way. There's power in love. Don't underestimate it. Don't even over-sentimentalize it. There's power, power in love.
If you haven't yet seen his incredible address, you can check it out on the YouTube video below.
Bishop Michael Curry's Wedding Address
Watching his fiery address, I felt an electrifying sensation in my body – what a potent message to be shared at such a high profile wedding. With nearly 2 billion sets of eyes, and ears completely transfixed and uplifted by the power of love itself. 
To live a life devoted to love, it no longer matters what unfolds. Yes, it is an agonising pain beyond all possible measure to have lost my father. Just like it was an agonising loss for Prince Harry to have lost his beloved mother, Princess Diana as a twelve-year-old boy. It was clear today, however, from watching the breathtaking procession into the church of Megan Markle – and later listening to this astounding address, that Princess Diana lives on in Prince Harry as the love that has been gifted to both him and his new bride.
The ebb and flow of love
Love tells me that my father is not lost. His death has awakened a part in me, to which I had been lost. Like the ebb and flow of a river, this journey will continue. Sometimes things will flow smoothly and sometimes it will feel as if a tsunami is wreaking its chaos as the container of my life shatter and spill. Eventually, though, all these great rivers will merge in the greater ocean that is God's love for us all. In this space, my father and I are always one.
When love is the way the earth will become a sanctuary. When love is the way we will lay down our swords and shields down by the riverside to study war no more. When love is the way there's plenty good room, plenty good room for all of God's children. Cause when love is the way, we actually treat each other, well, like we are actually family. When love is the way we know that God is the source of us all.

Bishop Michael Curry
As the sweet fragrance of my father's love for me blossoms in the gifts of a life to be shared, I know that my time for a true inner summer has finally begun.  
Mirrored now in the verdant greens and abundance of nature all around me as England is aglow with sunny days and smiling faces everywhere.
The gift of May
May's gifts offer us a renewal of love and passion for life. Isn't it time for us all to live our fullest and best life? Isn't it time to feel deeply connected to one another and dare to share our gifts with the world? Isn't it time to live a life where we live our dreams and are supported in every which way – that is the life I just know my father would have wanted for me. This is the life that I wish for you too.
Love Changes Patterns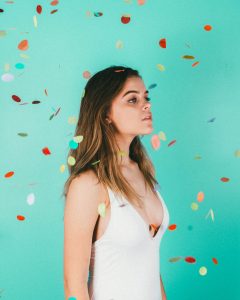 It is true that love asks us to be strong and asks us to muster every ounce of courage as the light of our soul bursts forth like fragrant flowers in full bloom. Certainly, in my own life, I am experiencing a huge re-organising and re-patterning of everything. Change is afoot. No area of my life has been left unturned. It feels like everything has been thrown up into the air like confetti. Parts of my life in suspended animation. Intimate relationship. Children. Finances. Career. Life purpose. Health.
Yet in this seemingly chaotic rearranging, I know that I am being magically propelled forth into a newer, bigger and even better version of my life. What about you? What if the chaos we are experiencing at this time of great change is simply a harbinger of more love? A way for the flowers of our heart to burst forth in the world in full bloom? A world that is longing to reveal itself in all the rich colours and fragrances we each have to offer one another?
Taking time to drop into the quiet of inner space, I know that there are profound healing gifts that are waiting for both you and I to reclaim. In the silence of your inner temple rest all these gifts of connected knowing. In this space, I know that my father's great big step in his own soul's journey and evolution has ushered forth a great, big, giant step for my life too.
There is so much to be grateful for. 
If you can relate to these reflections, I'd love to hear from you in the comments below. What is love asking of you? What is bursting forth into bloom in your life at this time? May you too feel supported and nourished as you go through these changes and bring the fragrant blossoms of your innermost heart into the world's garden too. 
All my love, always, Priya xoxo
PS In the spirit of blossoming love in action, I'm also super excited to share with you my latest offering 
LOVE NOTES (From the Glitterati). 
 For those of you looking for some guidance and support in your life, they are a little sprinkling of glittery inspiration created just for you. They are completely FREE and just a little bit of fun to bring some magic and sparkle to your every day.